These encouraging stories are from some of the wonderful pastors and churches we've had a chance to serve. None would say they've "arrived," but they're all getting unstuck.
Finding Momentum and Health
"Staff is healthier. We're continuing to make a greater impact. The number of people that we've had come to faith is up over 180%. As a ministry, we're more innovative and creative as missionaries to reach our culture."
Derwin Gray
The Unstuck Group serves churches with fewer than 200 in average attendance to more than 20,000 and everything in between.
"The best two days of strategic planning I've ever done. Clear, helpful and practical, we did what I thought would take us months (create a new vision) in just two days. Impressive."
"What a two-day experience for The Crossing! I strongly believe the overall experience with The Unstuck Group is a defining moment for us. The traction gained because of the collective process is HUGE."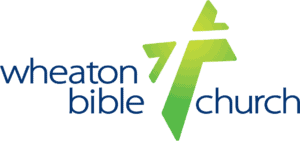 Six months after engaging our team for church consulting, 9 out of 10 pastors recommend us to another church-because they are seeing real results.
The Unstuck Group helped reverse our plateau.
"We found ourselves at a place where we knew something wasn't quite right but we couldn't quite put our finger on it. We didn't want to wait until we got really stuck."
David McQueen
"The talks around communication, decision making and staff structure were so defining and helpful that we now know they may have saved our second location a painful experience or possibly even not making it. It's going really well and our processes in these areas are actually working."
"Our big question was how does multisite impact the staff and how we lead together, relate to each other, and make ministry decisions going forward. Our #1 win for the strategic planning process is that we were given the right tools, to make the right decisions, at the right times!"
"Our lack of a clearly defined system of operating for our campuses was causing frustration at both the central and campus level. Now people don't just see a dream-they see a path to achieving those dreams with God's help."